Isaiah 6:8 says, "Here I am! Send me." Do you want to see your friends and neighbors find lasting hope in Jesus Christ? We're looking for people to help us spread the word about the Festival of Hope Essen by committing to pray for the event and inviting family and friends to attend. Here's how you can serve as an individual or a group.
Help spread the word and invite others to hear the life-changing Good News of Jesus Christ. You can also serve on the prayer team or on-site team.
PRAYER TEAM
You can make a difference in the life of a new believer by serving as a counselor. A counselor is trained to engage with those who make decisions for Christ at the event and pray with them.
To be considered, you will need to complete the Christian Life and Witness training class. This opportunity is limited to individual volunteers only.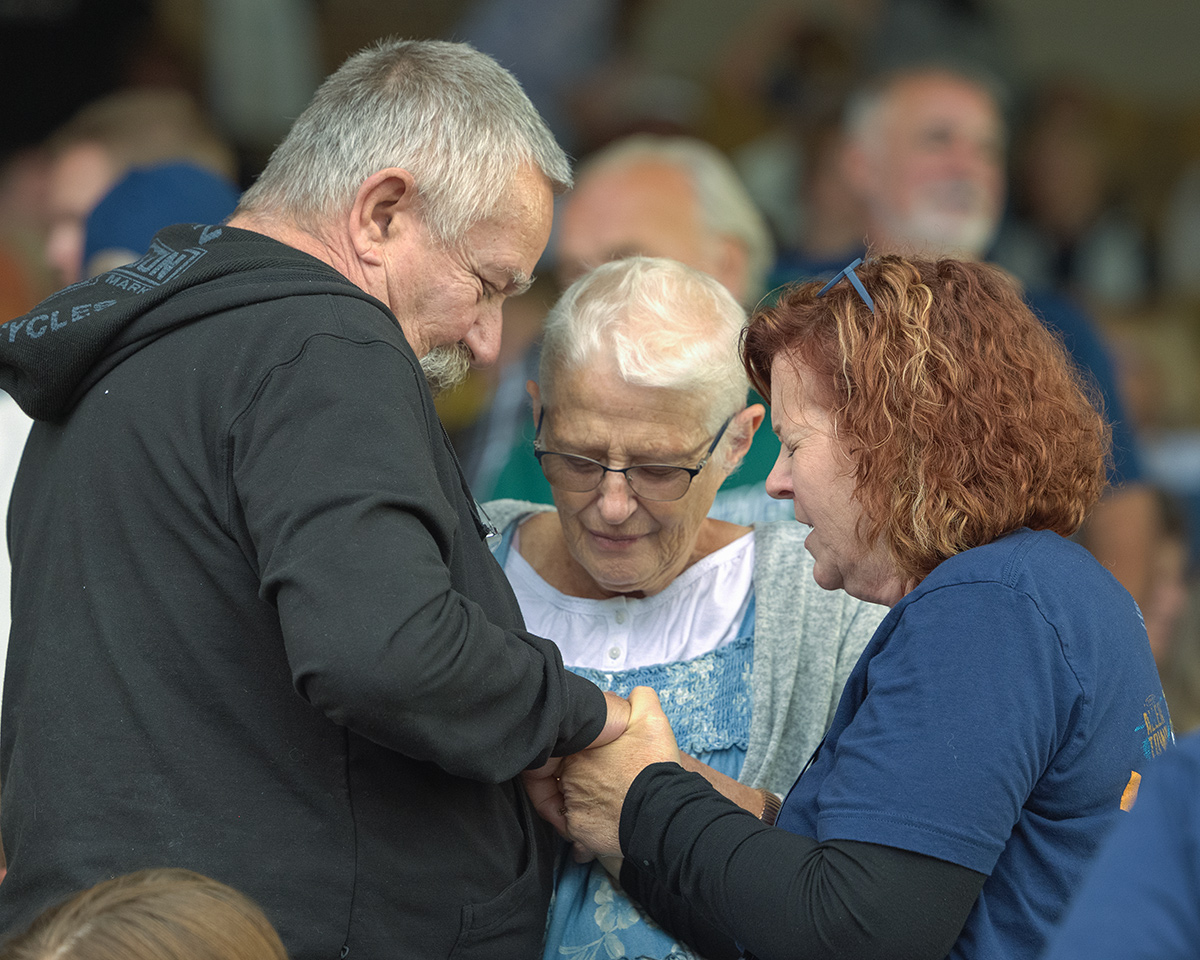 ON-SITE TEAM
The on-site team is a great opportunity for individuals—or groups of five or more—to help in one of two shifts. Roles include set up, greeting, assisting attendees, manning resource tents, prayer team, and more.
Physical requirements to serve the day of the tour include: working in an outdoor environment; moderate lifting; and the ability to bend, stoop, and stand for long periods of time, climb stairs, and walk moderate distances.
If you're volunteering as a group, ask your group leader to sign up below to connect with our team for more information.